Do you want to step up and become a more effective presenter and leader?
Speak to Lead's goal is to enable professionals to become confident presenters able to engage and motivate others with their plans and ideas. Our approach of speaking to leading focuses on helping you to create effective, decisive and memorable content. Imagine yourself being able to convey complex ideas with ease to inspire and persuade others. Imagine standing out from other speakers and presenters at meetings and conferences.
My courses aim to provide you with frameworks to create powerful and impactful content. I do not believe that successful presenters should adopt someone else's style. Instead, I believe that you have some great ideas and stories to share in your own unique style. My courses are interactive and follow a "learn by doing" approach. The advantage? You can instantly practice what you've learned.
Speak to Lead is aimed at anyone who wants to make their voice and message heard. If you are frequently presenting to clients, peers or at events; please contact me to see how I can help you and your company.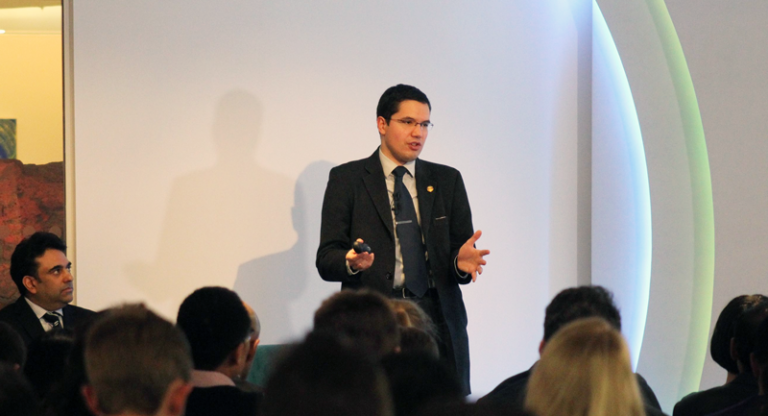 Would you like to be remembered for giving great presentations and making complex subjects understandable?
Our courses will empower your teams to achieve the above and more depending on your specific requirements.
Looking to add excitement to your event?
Engage your attendees with an award-winning speaker and leader to leave them asking for more.
Contact me for duration and exact arrangements.
Are you keen to make a massive impact at your next meeting, conference or event? Do you need specific help to improve your speeches and presentations?
Let's work together to achieve your goals with structured one on one sessions to help you.
Florian Bay's natural curiosity took him from studying Chemistry to the world of public speaking and leadership with a career in the energy industry in between. His chemistry background taught him that everything can be transformed into valuable products under the right conditions. His energy industry career took him from nuclear power station control rooms to strategic analysis for the UK's largest energy company.
He embarked on a journey of discovery in public speaking and leadership in 2013 by joining Toastmasters International. He currently leads large teams responsible for fostering excellence and growing the organisation to 170 clubs and 5,000 members spread across London and Southern Britain. Identified as a "rising star" by Toastmasters CEO, Florian successfully created innovative strategic plans, initiatives and communication strategies that have since been adopted worldwide among Toastmasters 355,000 members.
His journey of discovery in public speaking led him to overcome shyness and limiting beliefs. He can, therefore, relate to many of the challenges that professionals face when speaking to deliver important or complex messages. He is a Distinguished Toastmaster and holds a Public Speaking Diploma from New Era Academy.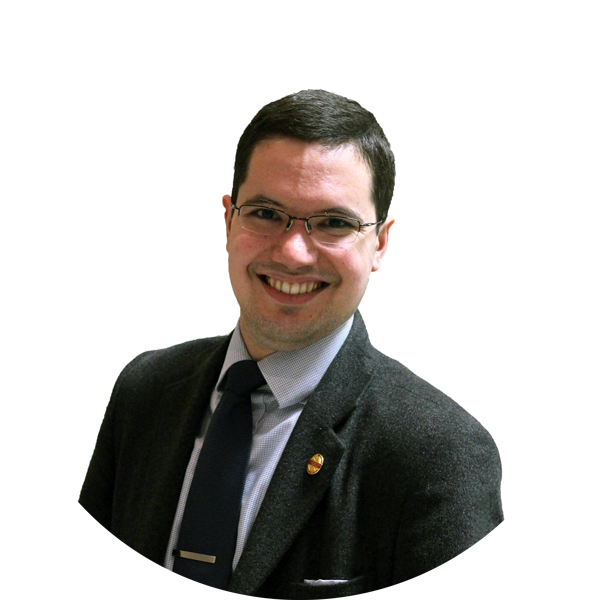 Speak to Lead
Would you like to be seen as a leader in your field remembered for giving great presentations with great content and ideas?
This comprehensive course will equip you with all the skills you need to confidently give memorable speeches and presentations. In particular, you will learn:
Techniques to speak with power used by actors and singers to prepare themselves.
How to master the power of purpose when preparing a talk or presentation.
The three approaches you can use to put great content together.
Why words matter and how to choose the best words for guaranteed impact.
The one question you must ask yourself prior to preparing your presentation.
How to tackle Questions & Answers sessions with confidence.
This course follows a "learn by doing" approach. Therefore, course participants will give out several speeches and take part in impromptu speaking games to build up their confidence and skills.
Course size is capped at a maximum of 15 attendees.
Flexible arrangements to best suit your needs can be done over 2 days or in smaller segments over a longer period.
Clearly Communicating Complexity
Can you explain how a nuclear reactor works to 10-years old children?
After this course, you will be able to do so and be seen as a leader in your field able to deliver complex messages simply and effectively.
During this interactive course, participants will learn:
Which effective tools and techniques can help simplify a complex topic.
How to organise a technical presentation for maximum impact and understanding.
The power of analogies to create familiarity with any complex topic.
How to choose the most impactful visuals to support a complex message.
How to maintain audience interest and engagement through storytelling.
In order to provide plenty of opportunities for participants to practice the techniques, the course size is capped at a maximum of 15 attendees.
½ Day course
Public Speaking Demystified
Are great public speakers born or made? Is public-speaking still relevant in today's digital society?
This keynote will look at the ingredients behind memorable speeches and speakers. We will begin by covering the one key question anybody must ask themselves before preparing a speech. We will follow-on by looking at some of the misconceptions behind speech delivery and how they negatively impact nervous speakers looking to build up their skills. Finally, we will look at the cardinal rules every public speaker should know regardless of the context in which they are speaking.
Effective leadership in a digital society
How has the rise of digital societies impacted communication and leadership? Have digital tools empowered individuals to better influence change or have they perhaps had an opposite effect?
This keynote will answer both questions by exploring how leadership and communication have evolved throughout history, and what actually constitutes effective communication and effective leadership. We will additionally explore whether transformational leadership is still possible in the digital age of fake news, reduced public trust and societal challenges. Finally, we will discuss the challenges and opportunities offered by social media tools such as Facebook for communication and leadership purposes.
The 3 Pillars of effective leadership
Can leadership be boiled down to a set of clearly defined traits or attributes?
This keynote will invite audience members to define what they believe an effective leader is and to illustrate this with examples both historical and from their own lives. We will then look into more detail why these leaders stand out, and explore the 3 pillars of effective leadership that can be applied in any situation. The overreaching theme will be "Why, How, What" as defined by the 3 core dimensions of effective leadership explored in this keynote, vision, direction, and communication.
Please contact me for an initial discussion to explore your specific needs and identify how I can best fulfil them.
Telephone +44 (0) 7447 945256